Hi guys! As some of you know, my birthday was in November! So… I thought I would end up buying A LOT of books, considering I always use my birthday as an excuse to spoil myself. Well… I ended up buying an enormous TV for my room, which means my book budget was reduced. Either way, I ended up hauling 10 books this month!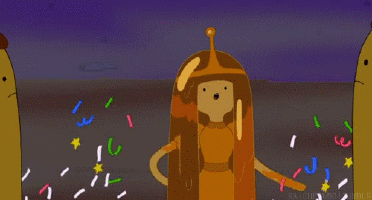 Here's my November book haul. ♥
Kids of Appetite by David Arnold


I was sent this book via Socialbookco!

I read this as soon as it arrived and it is so good!
It starts out as a "murder mystery" and it ends up as an amazing adventure between friends. But yes, there's a murder. You can find my review for this book right here.

Heartless by Marissa Meyer


I got this book for our December read along over at Social Book Club. I am really excited to pick this one up and have our book club discussions! I've read a few reviews already and it seems like the type of book that will break my heart. Let's see if what I've read is true!

If you'd love to join our club, you still got some time! Get your copy from one of these retailers and join in right here.

Gemina by Amie Kaufman & Jay Kristoff


I got this book on my birthday! I went to my local bookstore hoping to find Illuminae, sadly, they only had the Spanish edition. I didn't want to leave empty handed and decided to get this one! * I ordered Illuminae in December, so now I have both and can read them soon. *

This book is so intriguing.The synopsis, the way it's written and illustrated called my attention, so I just HAVE to give it a try!

My Lady Jane by Cynthia Hand, Brodi Ashton, & Jodi Meadows


I've had this book on my wishlist ever since it came out!

"The comical, fantastical, romantical, (not) entirely true story of Lady Jane Grey. "

Owlcrate had it on one of their boxes a while back, so I started to see reviews from maaaaany people, it sounds hilarious and I need to get out of the usual stuff I read, so I am VERY happy to finally own it! I got it via the Books for Trade tag on twitter; which I don't use anymore, because it has gotten out of control, but I am glad I had the chance to trade for this book.

Winter by Marissa Meyer


I hate to admit that the Lunar Chronicles is one of those series that I have not read yet.

It's a bit stupid to buy the WHOLE series before even reading the first book, because what if you don't like it?!

But somehow, I am very confident that I will love this series, since I love retellings soooooooooo much!

The Girl on the Train by Paula Hawkins 


As soon as November started, I screamed "ITS MY BIRTHMONTH!" and proceeded to purchase this book.

I don't tend to watch a movie before reading the book, but, I had no plans of actually reading this. I watched the movie with my bf (he totally loved the book) and well… I thought the movie was AMAZING! So after my bf tells me "I told you so." I had to get my own copy to read.

Aristotle and Dante Discover the Secrets of the Universe by Benjamin Alire Sáenz 


My bf kept asking me what books I wanted for my birthday, and honestly, I kept telling him I didn't want more books because I keep making my tbr longer and longer with each passing month.

But theeeeen… I remembered I really really REALLY wanted this book and he gave it to me as a birthday gift! ♥ He's awesome.

I want  my 2017 to be full of beautiful and diverse books, and this is one of my most anticipated diverse reads.

The Forgetting by Sharon Cameron


I received this book from Scholastics (International) and although I was not expecting it, it seems like an interesting read! Hopefully I'll get the time to read it in early 2017.

It sounds so interesting! Let me share a part of the synopsis that caught my attention;

"…every twelve years the city descends into the bloody chaos of the Forgetting, a day of no remorse, when each person's memories – of parents, children, love, life, and self – are lost. Unless they have been written."

Soundless by Richelle Mead


This book sounds ALMOST as interesting and the previous one I shared. While in The Forgetting people can't remember, in Soundless, people can't hear.

Villagers begin to lose their sight, which means they won't be able to hear or see anything! How will all of this play out? No idea. I better pick this up and find out!

The Sun is Also a Star by Nicola Yoon


I've read a lot about this book. Many bloggers have highlighted how diverse it is! I vowed to read more diverse books, so I definitely had to add this one to the list.
Not to mention, the cover is gorgeous, and the author is a great human being.
Let's support diverse authors!
Well, this is it guys… This is my November book haul!
I'm very happy with the books I acquire, and even though I expected to get a few more during this month, I am VERY glad I didn't. Why? Well… Other than having an enourmous tbr list already, Christmas is also around the corner! I'll be treating myself to a few more books in December and I'm sure I'll get 1 or 2 as gifts. Don't want to overwhelm myself with too many books! (Although that is a nice problem to have haha!)
Thanks for checking out my blog post, have a great day!