Hey guys! I'm not a big fan of -doing- tags, but I do enjoy seeing others participate! I decided to try this one since it seems like so much fun! I wasn't actually tagged… it was more like, I read someone else's post and it said "if you want to do it, then I tag you!" and I tagged myself like a loser LOL!
Here is my Mid-Year Book Freak Out!
1. BEST BOOK YOU'VE READ SO FAR IN 2017
I've read so many amazing books this year! From contemporary, sci-fi, and even some fantasy… so I couldn't choose just one! I'd say my best 2017 reads so far are "Crazy Rich Asians" and "Illuminae"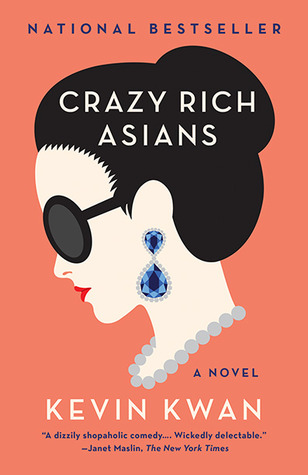 2. YOUR FAVORITE SEQUEL OF 2017
Other than manga titles, I LITERALLY HAVE NOT READ ANY SEQUELS IN 2017 (so far)! I've read a lot of contemporary novels, stand-alones, and first-in-series this year. Woops!
3. A NEW RELEASE YOU HAVEN'T READ BUT WANT TO

There's SO MANY 2017 releases that I want to read but I haven't been able to. I've been on a book ban since February, so I haven't done any new purchases (Except a few I had preordered before hand…) but the one I think I want to read the most is WANT by Cindy Pon.
4. MOST ANTICIPATED RELEASE FOR THE SECOND HALF OF THE YEAR

HOW AM I SUPPOSED TO CHOOSE?! Oh wait. That's easy. FREAKIN' WARCROSS!
Some honorable mentions are;
(1) Wonder Woman: Warbringer
(2) They Both Die at the End
(3) One Dark Throne

5. YOUR BIGGEST DISAPPOINTMENT
I've read a lot of amazing books this year. I'm more cautious with the books I choose to read, and it has worked for the better.
I haven't been disappointed in my book choices this year, EXCEPT… for a book club read we had a few months ago… Updrift by Errin Stevens was a mess of a book lol. It's so problematic and hard to follow. Nope nope nope nope.
6. BIGGEST SURPRISE OF THE YEAR
I didn't expect "Crazy Rich Asians" to be SO FREAKIN' GOOD! It's an old release (2013 I believe?) and I haven't really seen people talking about it… plus, it's not a YA book, so I didn't know much of it… but maaaaannnnnn! It's one of the best books I've ever read and I'm so glad I picked it up!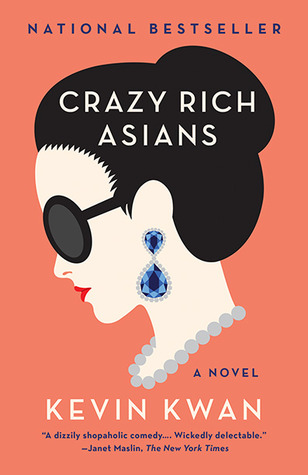 7. FAVE NEW (TO YOU) OR DEBUT AUTHOR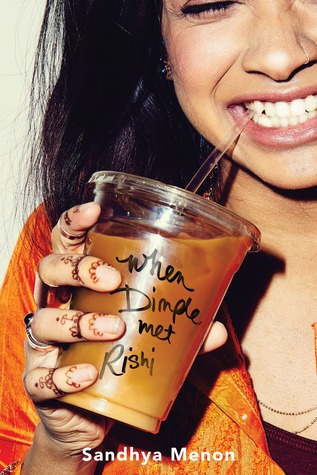 Sandhya Menon, author of "When Dimple Met Rishi" has earned a spot on my favorite authors list. Her debut book was amazing, she already has 2 more books coming up, and she's just an amazing human being! Some people have been shitting on her book for stupid reasons and she has handled everything amazingly. We need more authors like her. ♥
8. YOUR NEW FICTIONAL CRUSH
I mostly read YA, and I'm way older than the guys in these books… so it's really hard for me to develop a crush on a YA boy. Sorry!
9. NEW FAVORITE CHARACTER

Jane Sinner, from "Nice Try, Jane Sinner" is my new favorite character because she's so real! I felt totally connected to her. She's been through a lot, she clearly isn't perfect, she's dealing with some things from the past, she's trying to come out of her comfort zone and be a better person, she has "spunk", she's a smart-ass and she's 100% me. I loved her and I cannot wait for this book to come out in January 2018 so you guys can meet her! (Or… if you're a blogger, you can request this book via NetGalley!)
10. A BOOK THAT MADE YOU CRY

I don't tend to cry with books, I'm not very emotional I guess. (Although with movies, that's a whole different thing!)
But ya'll lucky that this year I read "Letters to the Lost" because that book made me get a tear out… or two… lol. It's really an amazing book.
Check out my review for it!
11. A BOOK THAT MADE YOU HAPPY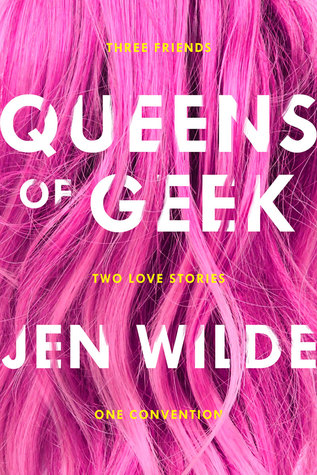 Queens of Geek made me happy for so many reasons! It's so diverse and fun. It has relateable characters and amazing rep on SO MANY LEVELS! (Bisexual, autistic, anxiety rep, and a few others)
I loved seeing a characters that deals with anxiety the same way I do. I know that marginalizations and disabilities are not a monolith, so I do not complain when a character with anxiety is not relateable to me, BUT FINALLY SEEING ONE THAT IS RELATEABLE MADE ME SO FREAKIN' HAPPY!

12. FAVE BOOK TO MOVIE ADAPTATION YOU'VE SEEN THIS YEAR
TWO WORDS: Hidden Figures
13. FAVE BOOK POST PUBLISHED THIS YEAR
Too many to link. (To be honest, it's 1:00am as I write this and I'm too lazy to look them up.) But my fave blog posts are mostly the ones with compilations of diverse books, diverse recommendations, and there were a few pride lists last month that I really enjoyed seeing. I LOVE book lists! I always learn about new book releases and books that deserve more hype.
14. MOST BEAUTIFUL BOOK YOU'VE BOUGHT/RECEIVED
No doubt… this cover is BEAUTIFUL!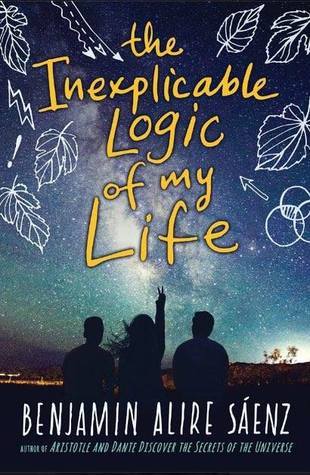 15. WHAT ARE THE BOOKS YOU NEED TO READ BEFORE THE END OF THE YEAR?
*points to question 4*
(1) Warcross
(2) Wonder Woman: Warbringer
(3) They Both Die at the End
(4) One Dark Throne
I hope my bookish tag wasn't too boring! I like to join the fun every once in a while but I can't seem to do it as well as everyone else haha! Did we match any of the questions?
I'd love to know YOUR most anticipated reads for the second half of 2017!