Hi everyone! Today I'm participating in the blog tour for Rebecca Phillips book; "These Things I've Done"! Before we move on to Rebecca's guest post, I want to share some quick info about her amazing new novel!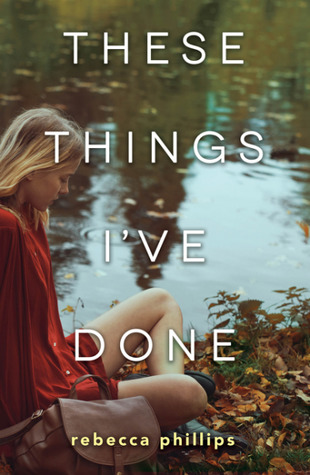 These Things I've Done
by Rebecca Phillips
Published: August 1st, 2017.
Goodreads Rating: 4.14 stars (51 Ratings)
"A contemporary YA perfect for fans of Courtney Summers and Jessi Kirby, THESE THINGS I'VE DONE is the story of a seventeen-year-old girl who accidentally caused her best friend's death and, a year later, is still grappling with the consequences.
Before:
Dara and Aubrey have been inseparable since they became best friends in sixth grade. However, as they begin their sophomore year of high school, cracks in their friendship begin to form, testing the bond they always thought was unbreakable.
After:
It's been fifteen months since the accident that killed Aubrey, and not a day goes by that Dara isn't racked with guilt over her role in her best friend's death. Dara thought nothing could be worse than confronting the memories of Aubrey that relentlessly haunt her, but she soon realizes it isn't half as difficult as seeing Ethan, Aubrey's brother, every day. Not just because he's a walking reminder of what she did, but because the more her feelings for him change, the more she knows she's betraying her best friend one final time."
Guest Post Time! – Rebecca talks about her top 10 young adult couples!
"It was so hard to narrow down my favorite couples in YA to just ten, but somehow I managed. Here they are in no particular order;"
1. Anise and Lincoln
(Girl Out of Water by Laura Silverman)
I think I love this couple so much because they're both so well-drawn and real. They're different, but they fit. I love their playful competitiveness and the way they support each other.
2. Maddy and Olly
(Everything, Everything by Nicola Yoon)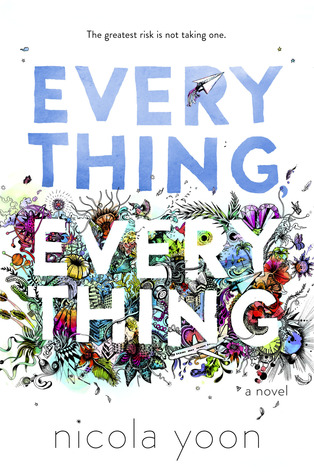 I fell in love with Olly right along with Maddy. They go through so much to be together, and of course there's the irresistible forbidden love element.
3. Emmy and Oliver
(Emmy & Oliver by Robin Benway)

These two are so epic, they're the title of the book. I love the childhood friendship element with this couple, and watching them get to know each other all over again after being apart for ten years.
4. Simon and Blue
(Simon vs. The Homo Sapiens Agenda by Becky Albertalli)
What can I say about Simon and Blue? My cheeks literally hurt from smiling at their adorableness. I would read several more books featuring these boys.
5. Caymen and Xander
(The Distance Between Us by Kasie West)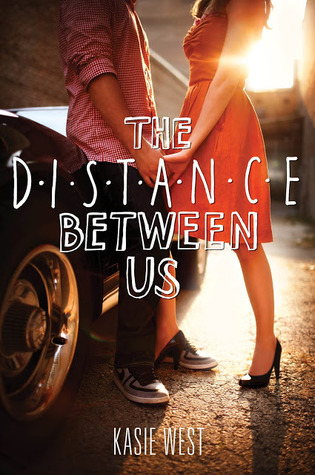 Caymen and Xander live entirely different kinds of lives—he's rich, she's not. But together they're amazing. So much great banter and plenty of swoon. My first and favorite Kasie West book.
6. Sid and Corey
(What Happens Next by Colleen Clayton)
Sid and Corey are so freaking cute. Sid is going through something horrible, but Corey sneaks his way into her heart. Sometimes she treats him not so great, but he's so sweet and patient with her.
7. Anna and St. Clair
(Anna and the French Kiss by Stephanie Perkins)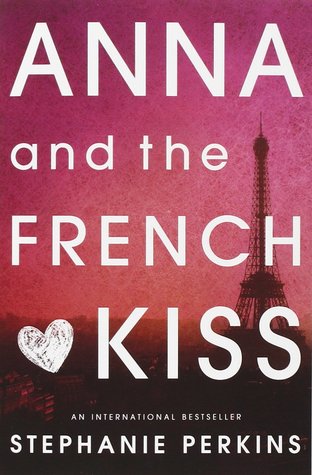 Paris. A cute guy with a British accent. Lots of funny banter. What's not to love? Watching Anna and St. Clair's relationship evolve from just friends to more than friends was delightful.
8. Emi and Ava
(Everything Leads to You by Nina LaCour)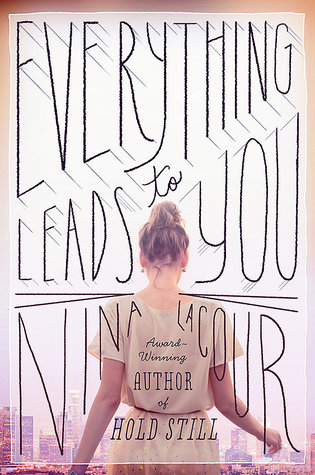 Emi knows who she is while Ava still struggles sometimes to figure out where she fits. The two girls connect over their love of film, and I truly enjoyed watching their relationship evolve throughout the book. Their slow-burn romance was a joy to read.
9. Morgan and Evan
(Underwater by Marisa Reichardt)
Morgan went through something terrible and can't leave her house, and Evan is literally the boy next door. I loved seeing them slowly fall for each other, and I also loved that while Evan was a positive force in Morgan's life, he didn't save her or fix her.
10. Macy and Wes
(The Truth About Forever by Sarah Dessen)
Macy's life is quiet and ordered, Wes's life is pure chaos. But they're perfect together. They've both lost someone close to them. Wes brings Macy out of her shell as they get to know each other through their truth game. My favorite Dessen book. My favorite Dessen couple.
These are Rebecca's top 10 YA couples! Are any of these on YOUR top 10?
About the Author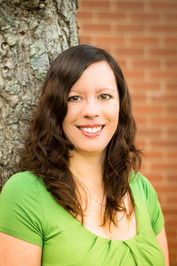 Rebecca Phillips has been writing YA since she was a YA herself. She's the author of:
The JUST YOU series
OUT OF NOWHERE
FAKING PERFECT (Kensington)
ANY OTHER GIRL (Kensington)
THESE THINGS I'VE DONE (HarperTeen)
Rebecca lives in beautiful Nova Scotia, Canada with her husband, two children, and one spoiled rotten cat. None of them say "eh" or "aboot."
Visit Rebecca on her website www.rebeccawritesya.com and on Twitter @RebeccaWritesYA